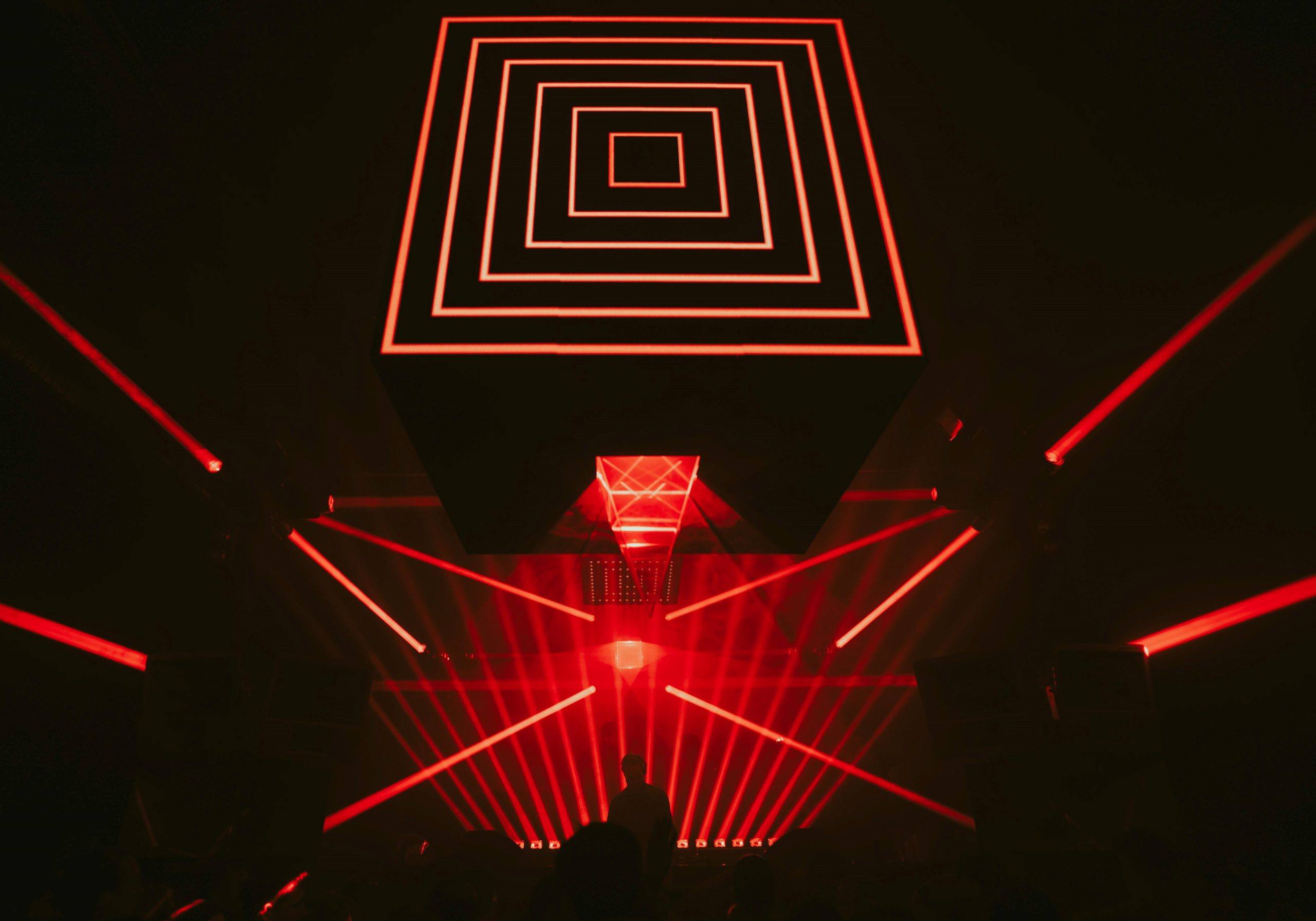 Located in an industrial building from the 1920s, FUSION Club and its predecessors Cosmic Club & Basement belong to the oldest electronic music spots in Germany. The journey for the Dockland guys on the self-governed Hawerkamp area started in 1988 with the first underground house & hip hop jams in the basement of the building. To this day, FUSION Club is home to all kinds of electronic underground music and a playground for some of the worlds greatest DJs. The year 2021 marked a milestone for the club as the Dockland Group joined forces with Rob Protzmann and Chris Moylan. Rob, a highly talented production designer from Germany whose credits include Innervision shows all over the globe, and Chris, one of the worlds top lighting designers, set a true benchmark with their extraordinary installation, finished on point for the club's re-opening on October 2nd 2021.
Combined with great artists from all over the world and the Funktion One soundsystem, the FUSION Club is definitely ready for the next chapter and a magical experience in sound and light!

COT & TECHNO-ALLIANZ PERS: CODEX SHOWCASE 2023
27/05/23

Bassmania 2023
28/05/23

PUMP W/JULILET FOX &  JAY LUMEN  2023
03/06/23

DOCKLANDS 2023
10/06/23
JOIN OUR NEWSLETTER!
Abboniere jetzt unseren Newsletter und Du bekommst die wichtigsten Updates
zu unseren Events immer als erster direkt in Dein Postfach.