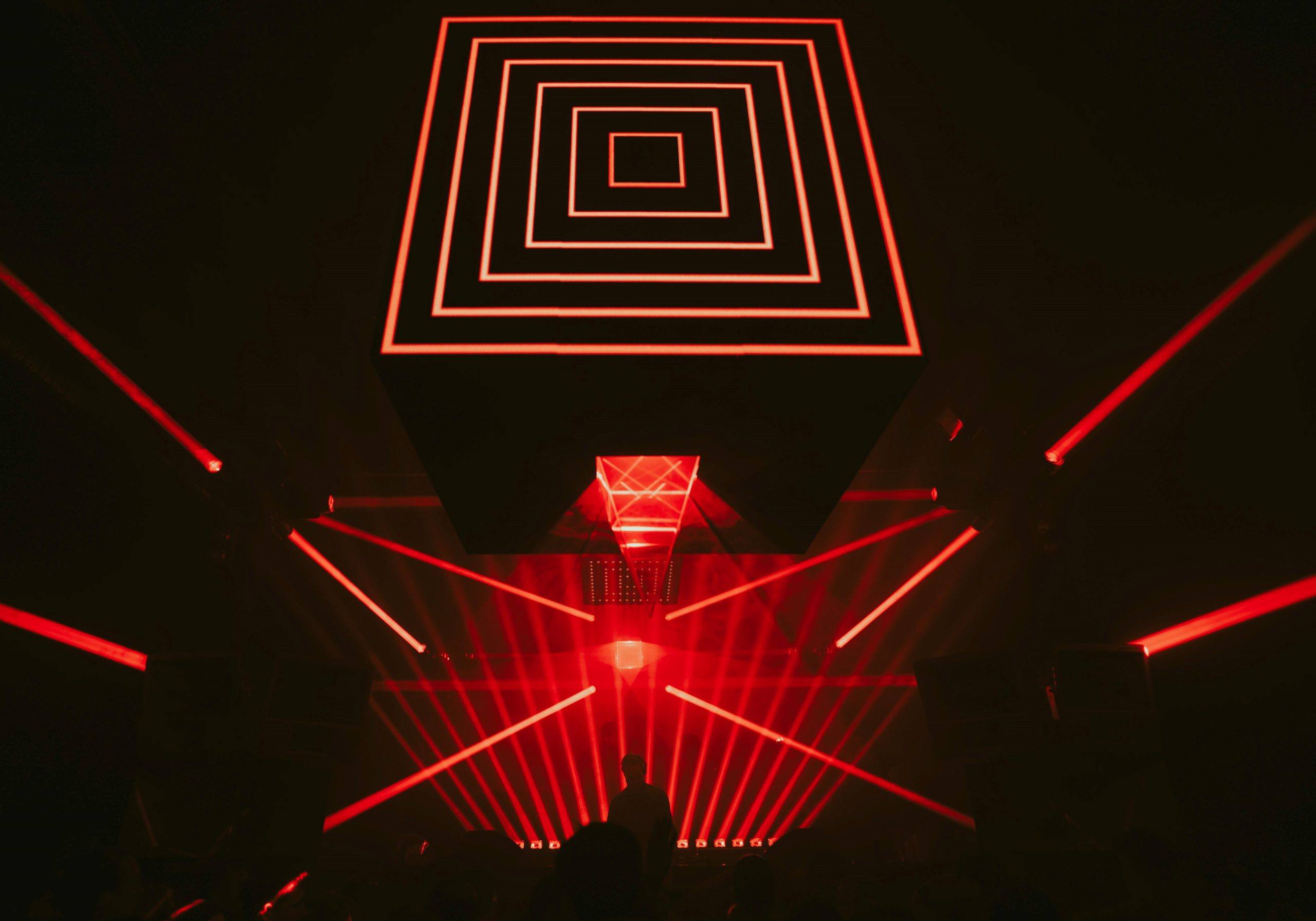 Located in an industrial building from the 1920s, FUSION Club and its predecessors Cosmic Club & Basement belong to the oldest electronic music spots in Germany. The journey for the Dockland guys on the self-governed Hawerkamp area started in 1988 with the first underground house & hip hop jams in the basement of the building. To this day, FUSION Club is home to all kinds of electronic underground music and a playground for some of the worlds greatest DJs. The year 2021 marked a milestone for the club as the Dockland Group joined forces with Rob Protzmann and Chris Moylan. Rob, a highly talented production designer from Germany whose credits include Innervision shows all over the globe, and Chris, one of the worlds top lighting designers, set a true benchmark with their extraordinary installation, finished on point for the club's re-opening on October 2nd 2021.
Combined with great artists from all over the world and the Funktion One soundsystem, the FUSION Club is definitely ready for the next chapter and a magical experience in sound and light!
Es ist wieder so weit, am 11.06.2022 findet unser Docklands Festival statt!
Dafür suchen wir für den Zeitraum 05.06. – 14.06. tatkräftige Unterstützung!
Ob beim Aufbau, hinter den Theken, an der Kasse als Einweiser oder Runner, wir suchen dich!
Erhalte exklusive Einblicke hinter die Kulissen uns werde Teil unseres Teams!
Für alle die Bock haben heißt es jetzt: Fix eine E-Mail an personal@dockland.de mit
folgenden Daten:
Name/Vorname, Geburtsdatum (ab 18J), Telefonnummer, Mailadresse & eure aktuelle Beschäftigung (Student/in, Schüler/in, Werkstudent/in, Minijob, Festanstellung, Azubi, kurzfristig beschäftigt, arbeitslos..).
Sagt uns gerne auch, ob ihr schon mal dabei wart und als was ihr uns gerne unterstützen möchtet.
Wir freuen uns auf euch!

ACID WARS
25/05/22

KANELLO GALORE
26/05/22

BASSMANIA
28/05/22

WIR SIND DIE NACHT
04/06/22

WIR KINDER VOM HAWERKAMP
05/06/22

DOCKLANDS FESTIVAL
11/06/22

KLEINLAUT
18/06/22

KANELLO GALORE
26/06/22

BASSMANIA
08/07/22

TECHNO RULEZ!
03/09/22
JOIN OUR NEWSLETTER!
Abboniere jetzt unseren Newsletter und Du bekommst die wichtigsten Updates
zu unseren Events immer als erster direkt in Dein Postfach.