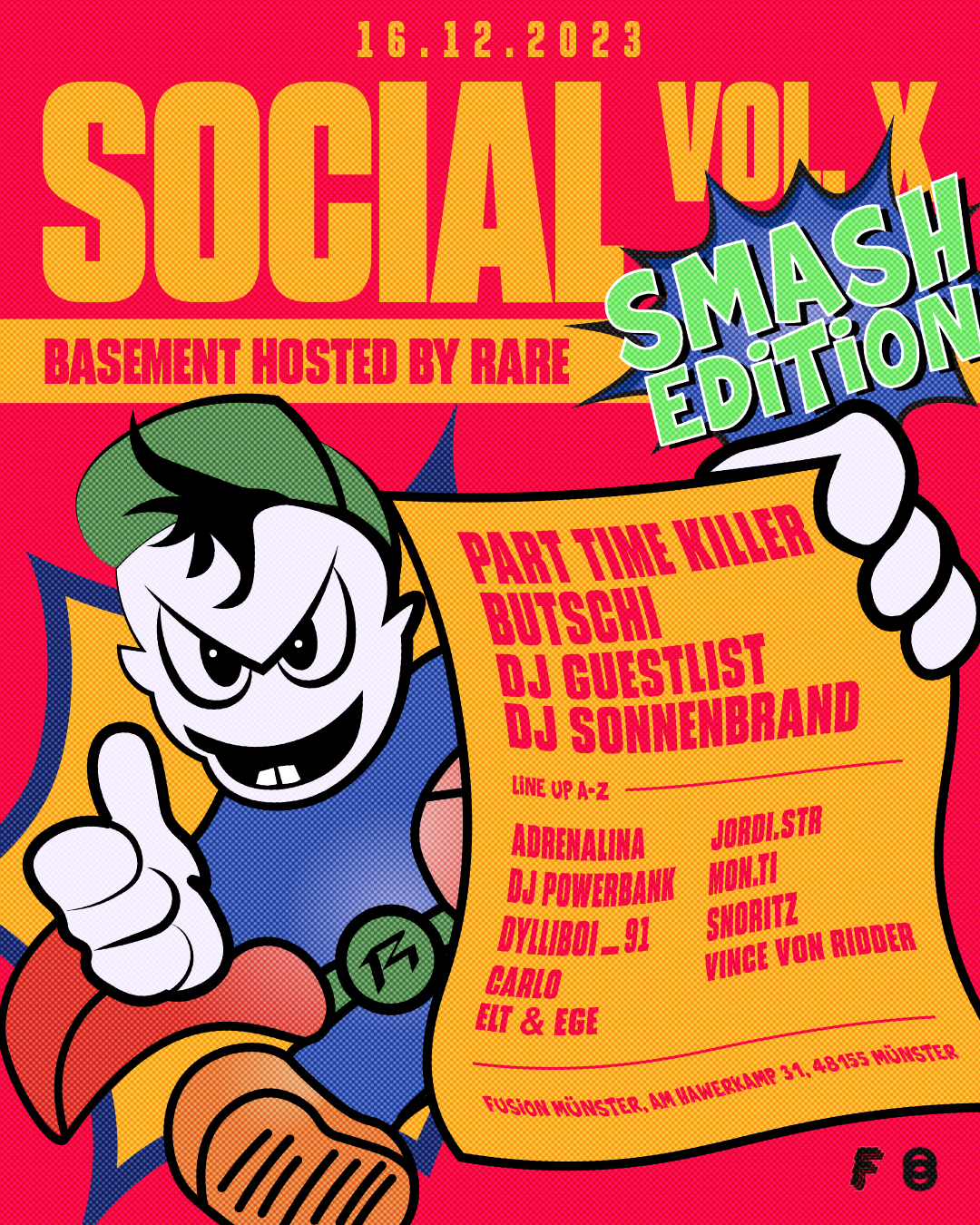 For the last time this year, we are excited to open the doors of the Fusion Club for SOCIAL again.
On the 16th of December they have teamed up with the local known legends from RARE (@rare______) to turn up the heat across three floors with 13 Acts.
The headliners will play on all three floors in order to offer you a holistic club concept. In addition to the tried and tested residents and local heroes, they have also tried to bring new local acts to the decks this time.
GET YOUR TICKETS NOW!