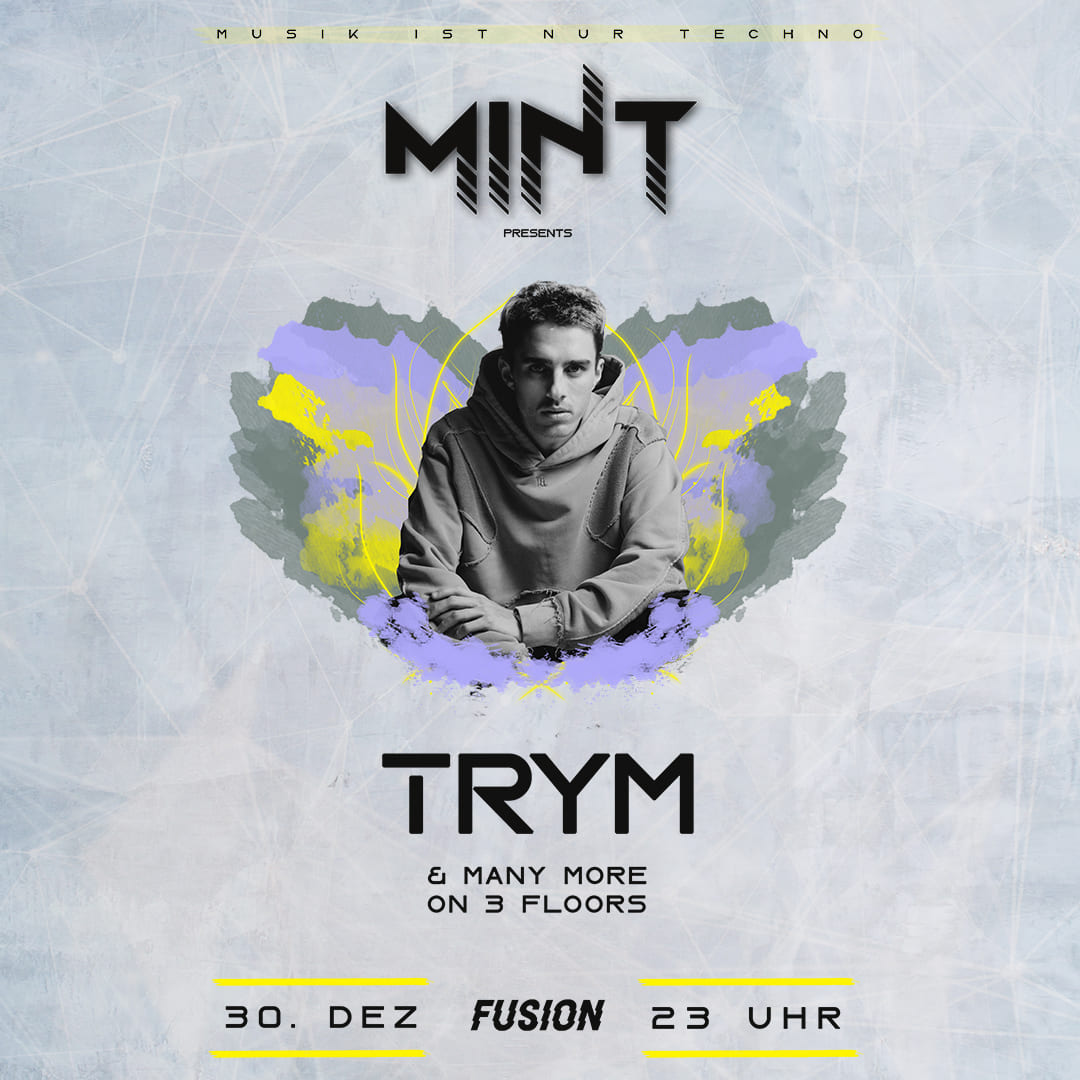 For the last time this year MINT Raves presents a very special act: TRYM
As 2023 is coming to an end we want to thank everybody who participated in creating all the events, starting from the artists, technicians, organizers and most importantly alls the Ravers out there!
The final rave will take place on December 30th across 3 floors at Fusion Club in Münster, Germany.
The artists for the basement and box floor will be announced soon!
For news and information, visit our social media pages!