MINT Raves pres. Lessss, Jan Vercauteren & Cloudy
Juni 24 @ 23:00

-

Juni 25 @ 05:00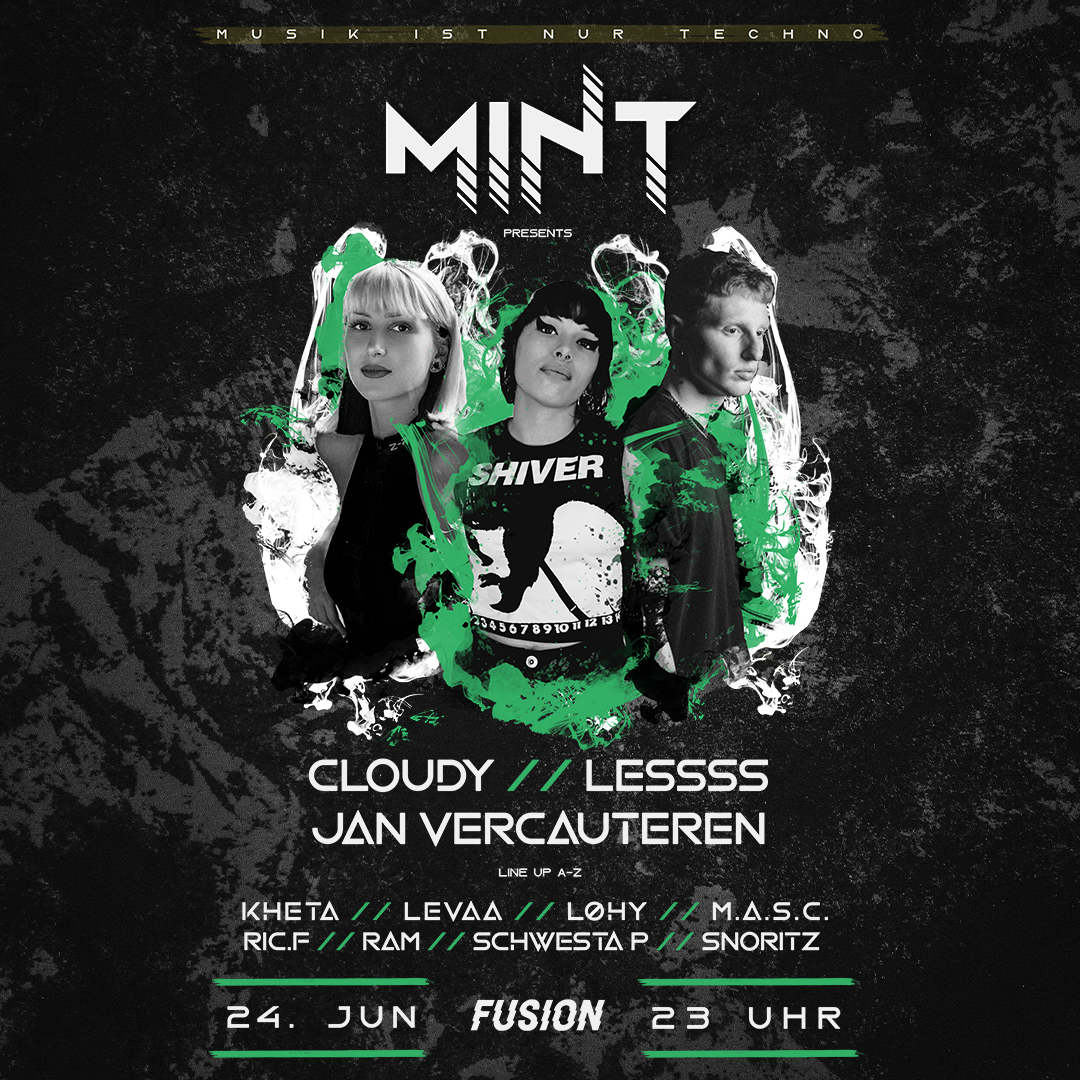 Prepare yourselves for the upcoming MINT Raves as we proudly unveil a monumental lineup featuring Lessss, Cloudy and Jan Vercauteren!
But that's not all! Our remarkable local artists will ignite the Fusion Club with their sets, delivering hard-hitting techno and enchanting trance across three floors. Embrace yourself for a night that will transcend boundaries and transport you to new heights of ecstasy.
Main Floor:
Lessss
Jan Vercauteren
Cloudy
Kheta
Ram
Basement:
LEVAA
LOHY
RIC.F
Box:
M.A.S.C B3B Schwesta P B3B Snoritz All Night Long
For news and information, check out social media pages!